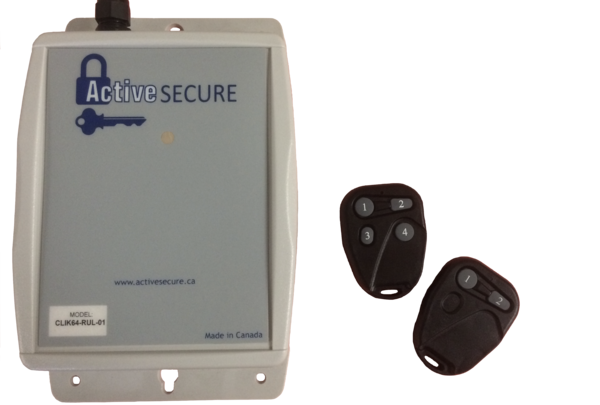 The CLiK64™ Series is a line of radio frequency products to meet the demands of the security industry. CLiK64 uses a proprietary encryption and the latest in radio frequency technology to ensure accurate and reliable data transmission. The system operates in a license-free ISM (Industrial, Scientific, and Medical) frequency band of 433 MHz. ISM band is permissable in most parts of the world.
CLiK64™ transmitters use crystal based phase-locked loop (PLL) and SMT technology to provide reliable and secure long range access. Convenient visual indicators on the transmitter confirm data transmission when the button is pressed. Receiver diagnostic tools include an RF activity LED, a data transmission indicator and a range test relay to perform one-man verification tests. Corporate coding is available for the transmitter to ensure no duplication of ID codes.
3 Volt lithium coin battery, CR2032. Innovative firmware extends the battery life to over three years. All CLiK64™ transmitters have a unqiue time-out feature to prevent a transmitter from continuously transmitting causing excessive battery drain.